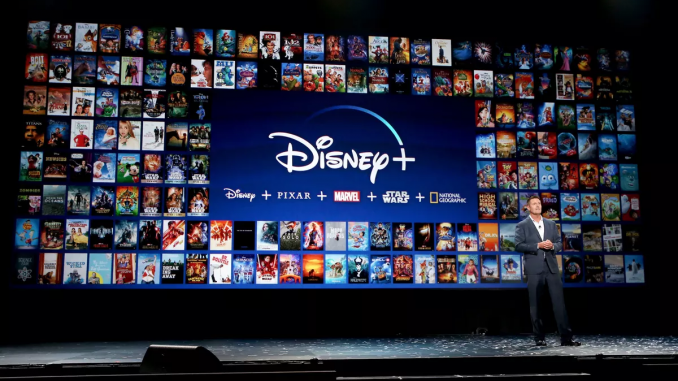 We give you the details on how to get a Disney Plus free trial (and whether you can use more than one)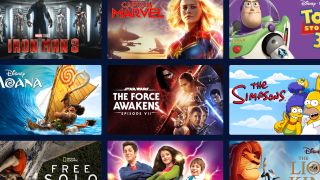 JUMP TO:
Get a Disney Plus free trial
What's included in the Disney Plus free trial?
Can you get more than one Disney Plus free trial?
How to cancel Disney Plus after the free trial
UPDATE: Bad news, folks, the Disney Plus free trial is no longer available – at the time of writing, anyway (September 2020). The feature was removed earlier this year for unknown reasons, and we're not entirely sure when – or if, for that matter – it'll come back. As always, we'll keep you in the loop as and when we know more.
Until a Disney Plus free trial becomes available again, we'd suggest investigating the Disney Plus bundles in your region. They're usually fair value. More specifically, a single month costs $6.99 in the US, $8.99 in Canada, £5.99in the UK, and $8.99 in Australia. There's even an offer in the US where you get Hulu and ESPN Plus with your Disney Plus membership, all at $12.99 per month.
Unsure about whether you want to commit? Because a Disney Plus free trial isn't around anymore, we'd recommend getting a single month and cancelling before your subscription renews. There's certainly enough reason to give Disney Plus a go, particularly because you can stream Hamilton right now. You'll also be able to watch Mulan in December (or grab it now via Premier Access).
For more on Disney Plus, be sure to check out our full Disney Plus free review.
Original article follows:
For those wanting to stay busy in lockdown, the Disney Plus free trial is a godsend. As well as giving you access for a full seven days, it also means you can binge movies like Star Wars to your heart's content. More specifically, almost the entire series is available there – you can now watch Star Wars: The Rise of Skywalker online via the service, for example, and Hamilton is also on the way.
Disney Plus 7-day free trial: sign up here
Alright, so you do have to sign up first to get a Disney Plus free trial. But that's not to say you'll pay anything for it. Simply cancel your membership before the end of your seven days if you decide the service isn't your sort of thing. It's as easy as that. If you want details, there's more info on how to do this below.
And if you decide to stick with Disney Plus? Fortunately, it's not all that expensive. You can find out exactly how much it'd set you back in our guide to Disney Plus sign-up costs around the world.
Anyway, let's get right to it!
GET A DISNEY PLUS FREE TRIAL
Disney Plus | Seven day free trial. Getting seven days of Disney Plus for free is perfect if you're wary of signing on the dotted line… or just want something to do this week. It gives you access to everything on the streaming service, allowing you to get a taste without having to pay anything. Because shows like The Mandalorian are now available to watch in full, it's also ideal for a binge-watch.
The Disney Plus free trial is available on the standard membership and is a good way of testing the waters if you're unsure about grabbing a full Disney Plus membership. Even if you don't continue your membership at the end, there's more than enough to keep you busy during the trial itself. The service offers hundreds of shows, movies, documentaries, and more, so you won't be short of things to watch. That glut of content isn't slowing down. We're due some Marvel miniseries like Falcon and the Winter Soldier in the near future, The Mandalorian Season 2 will arrive by Fall 2020, and an Obi-Wan series starring Ewan McGregor is also on the cards.
Luckily, those who decide to invest after a Disney Plus free trial won't find their bank balance suffering too much. Folks in the US can grab it at $6.99 per month, viewers from the UK will pay £5.99 p/m, Canada and Australia can sign up for $8.99p/m, and New Zealand viewers are able to get involved at $9.99p/m. There are even cheap bundle in the USA that gives you Disney Plus, Hulu, and ESPN+ for $12.99p/m, which is the same price as a standard month of Netflix. You don't get a Disney Plus free trial with that bundle (or the Disney Plus gift card, sadly), but hey, it's still pretty great value for money. What's more, there's no reason you couldn't pick up a standard membership, cancel it after your seven free days, and then register for the other offer.
Looking to upgrade you mobile data plan at the moment? You'll find Verizon is offering a free year of Disney Plus when sign up via the Verizon site.
WHAT'S INCLUDED IN THE DISNEY PLUS FREE TRIAL?
The answer is simple: everything. Although Disney Plus is late to the game when it comes to streaming services, it's arguably one of the most appealing out there. Besides all the Disney movies/shows you know and love, it also offers Fox content (including National Geographic documentaries and Avatar), original Marvel shows in the near-future such as Loki, and unique Star Wars TV shows like The Mandalorian.
Because it's around half the price of competing services such as Netflix, it's not a bad value proposition, either. As we mentioned in our review, it's one of the better choices out there.
CAN YOU GET MORE THAN ONE DISNEY PLUS FREE TRIAL?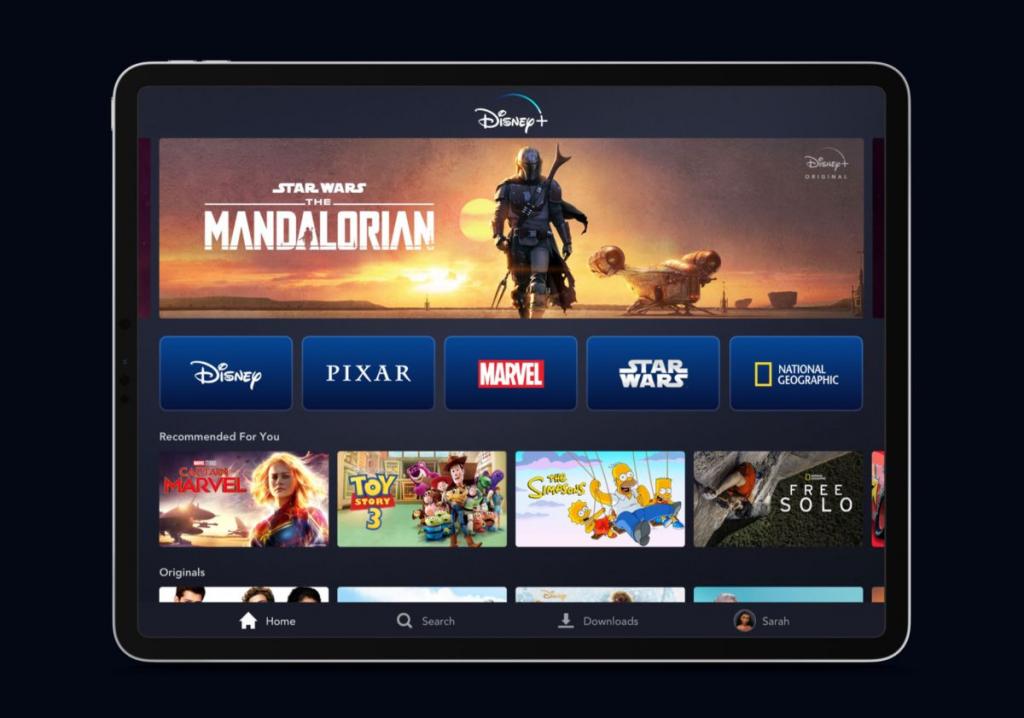 Is it possible to get more than one Disney Plus free trial? Sorry, folks – sadly, the answer is no.
There's a good reason for this. To avoid free trial spamming, the offer has a catch. Because you need to sign up with a form of payment (even though you aren't charged), you won't be able to use a different email addresses unless you have multiple payment accounts to go with them.
As such, be mindful of when you activate your Disney Plus free trial. You won't get another one, so don't waste it!
HOW TO CANCEL DISNEY PLUS AFTER THE FREE TRIAL
Fortunately enough, canceling your Disney Plus subscription (before you start paying or after) is easy. What's more, it'll end after your current billing period. Simple, right?
This is how to get it cancelled:
Log into Disney Plus
Click on your user profile (it's in the upper right-hand side)
Select 'Account'
Select 'Billing details'
Click 'Cancel Subscription' (it's on the right-hand side)
Click 'Complete Cancelation'
And that's it. You're done! You can now carry on with your life. Just remember, you're allowed to cancel before your seven-day Disney Plus free trial is up – it'll stop after those seven days are over.